© 2015 Louise Levergneux, Traverse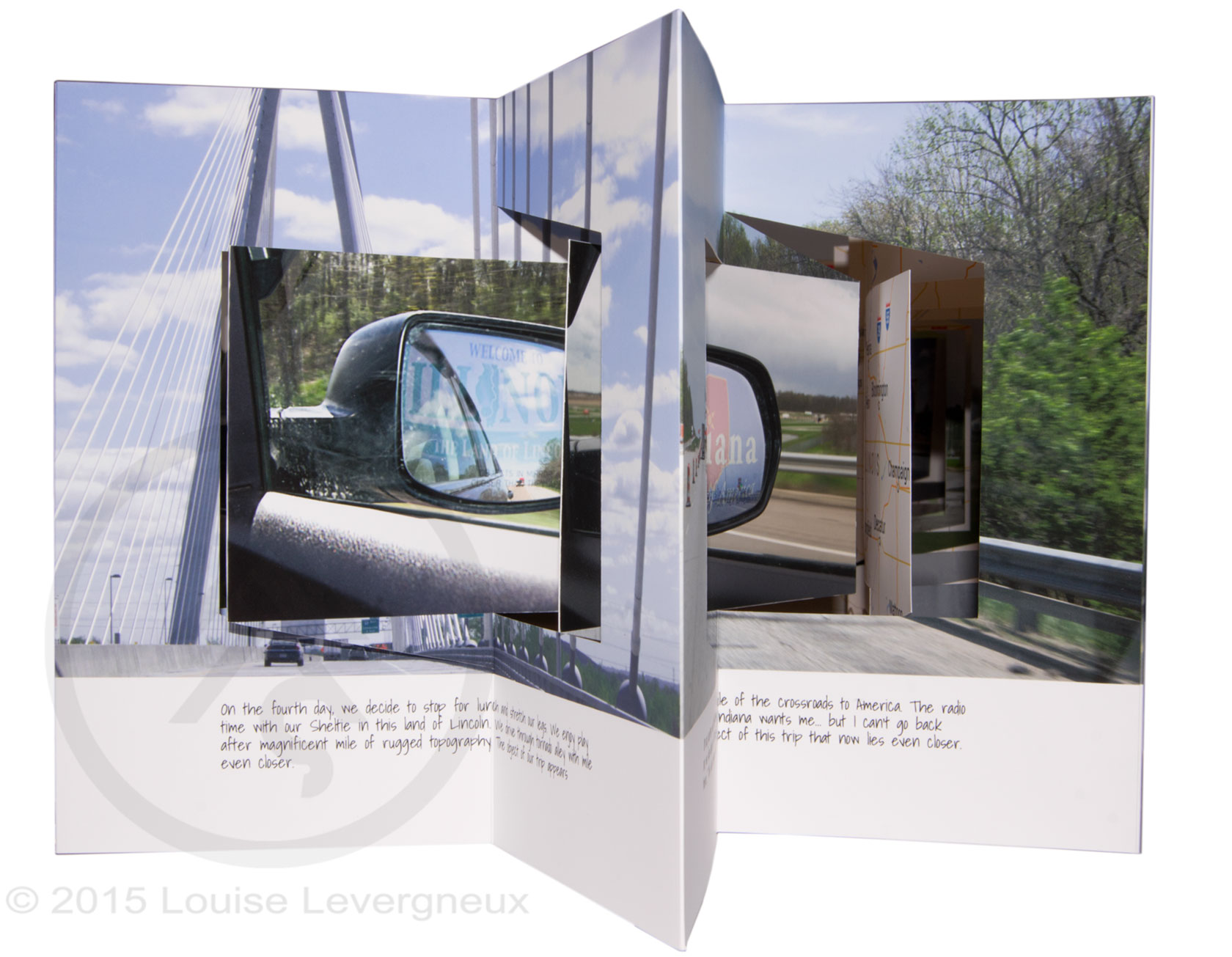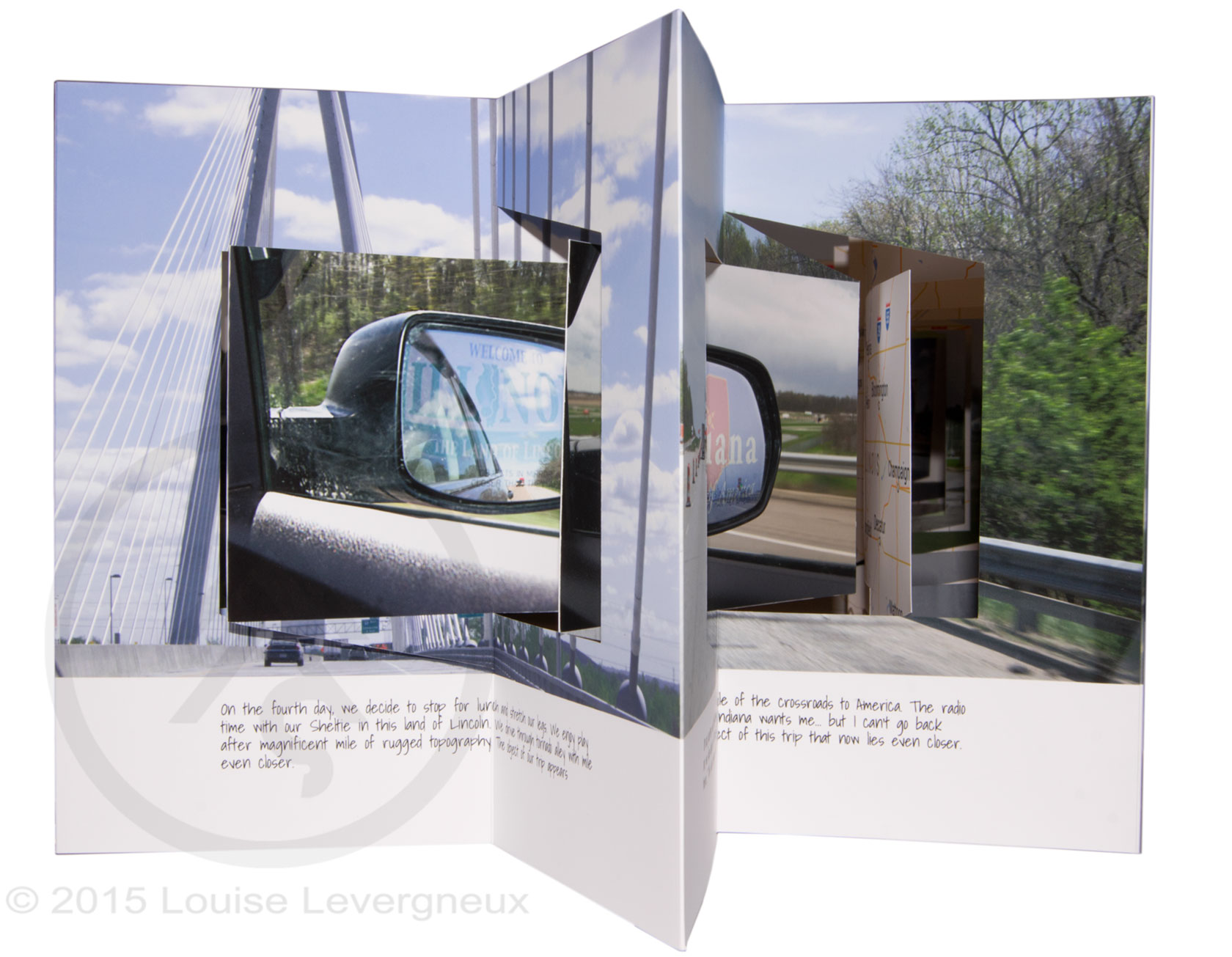 Traverse is a documentation on the artist's annual trip across the country to her home town of Gatineau, Québec, Canada. The artist photographs what catches her eye along the 7 day journey. Levergneux captures the climate, the topography and the state welcome signs to seize the moment of her passing through time. The text that accompanies these moments are a play on the state slogans or state nicknames.
inkjet prints on Lasal paper with an Epson Stylus Photo R3000
Hedi Kyle's pivoting panel book, cloth over board binding with digital printed endsheets
neodymium magnets for closure
edition of 5 copies
signed and numbered
7.625 x 7.25 x 1.125 inches, extended: 6.25 feet
$ 388
Traverse est une documentation sur le voyage annuel de l'artiste à travers le pays à sa ville natale de Gatineau, Québec, au Canada. L'artiste photographie, ce qui attire son attention le long du voyage de 7 jours. Levergneux capture en photo le climat, la topographie et les panneaux de bienvenus de chaque État pour saisir le moment de son passage dans un temps donné. Le texte qui accompagne ces moments est un jeu sur les slogans et surnoms de chaque État.
impressions jet d'encre sur tirées papier Lasal avec l'imprimante Epson Stylus Photo R3000
Livre d'artiste à panneau pivotant de Hedi Kyle's avec reliure cartonnée recouvert de toile à reliure, les pages de gardes sont des impressions jet d'encre
des aimants fixe au néodyme pour la fermeture
édité en 5 exemplaires
signés et numérotés
19,5 cm x 18,5 cm x 3 cm, ouvert : 1.9 m
388 $
Pour faire l'achat du livre Traverse, s'il vous plaît visitez ma BOUTIQUE