© 2014 Louise Levergneux, Parade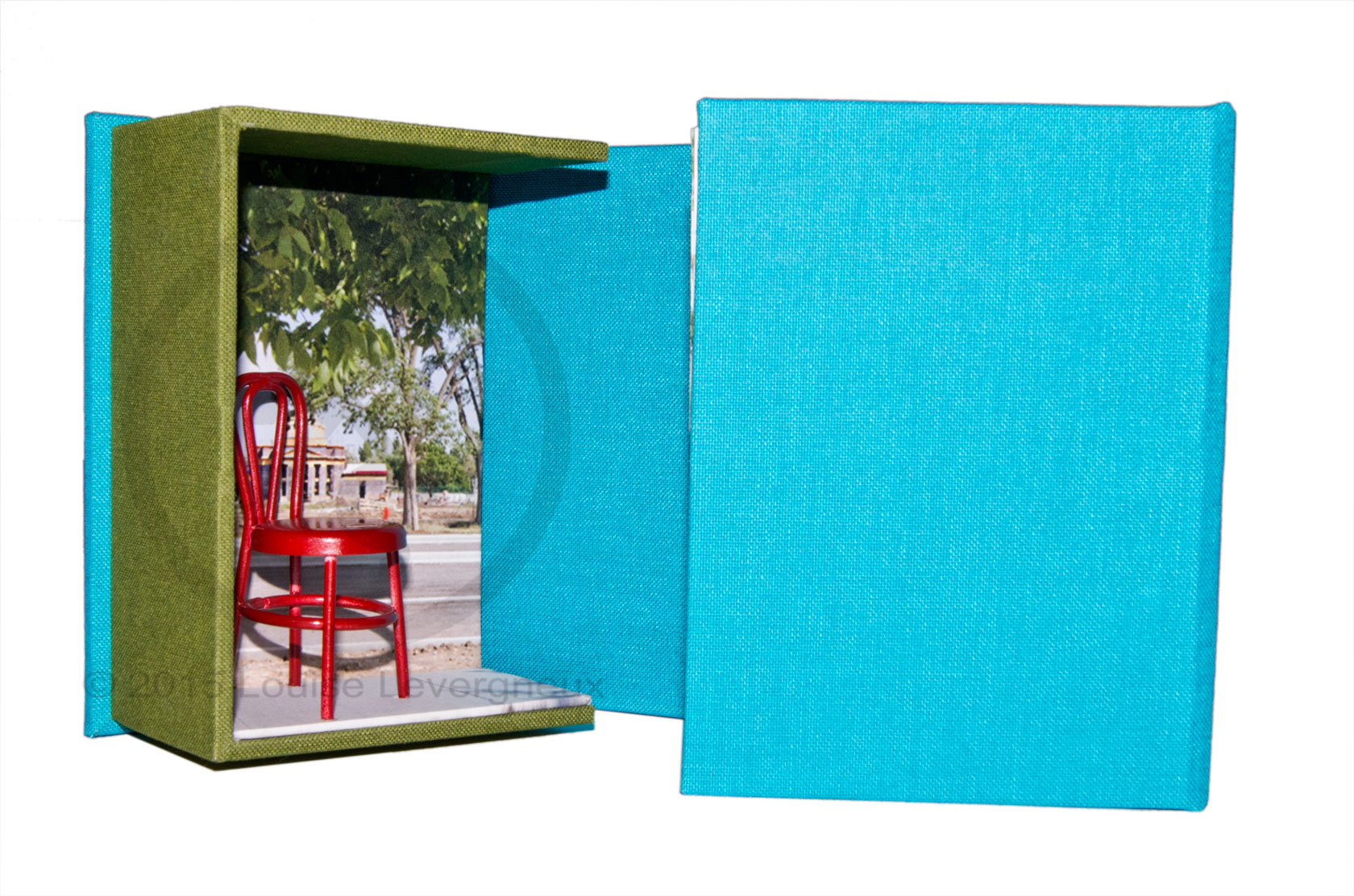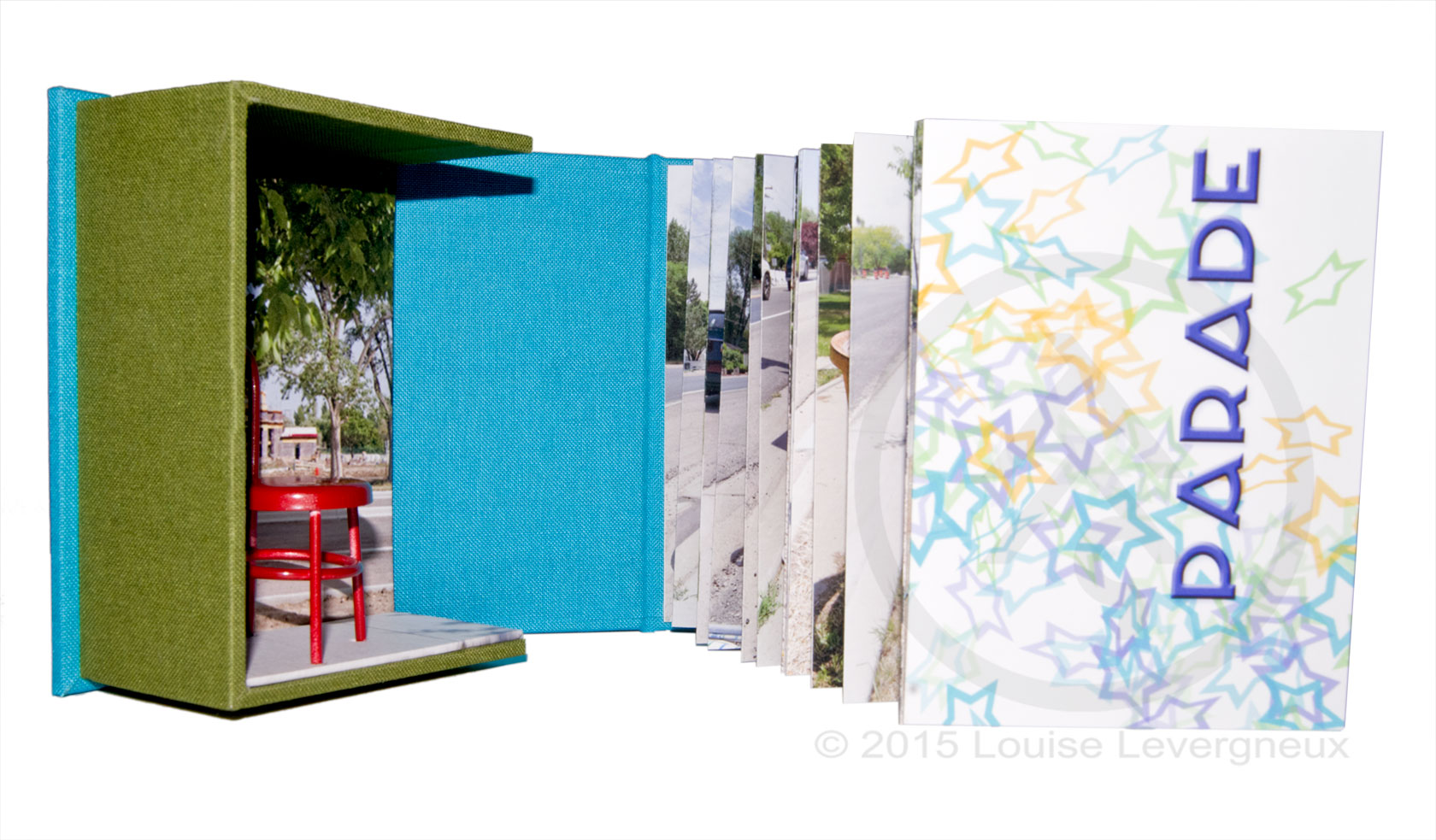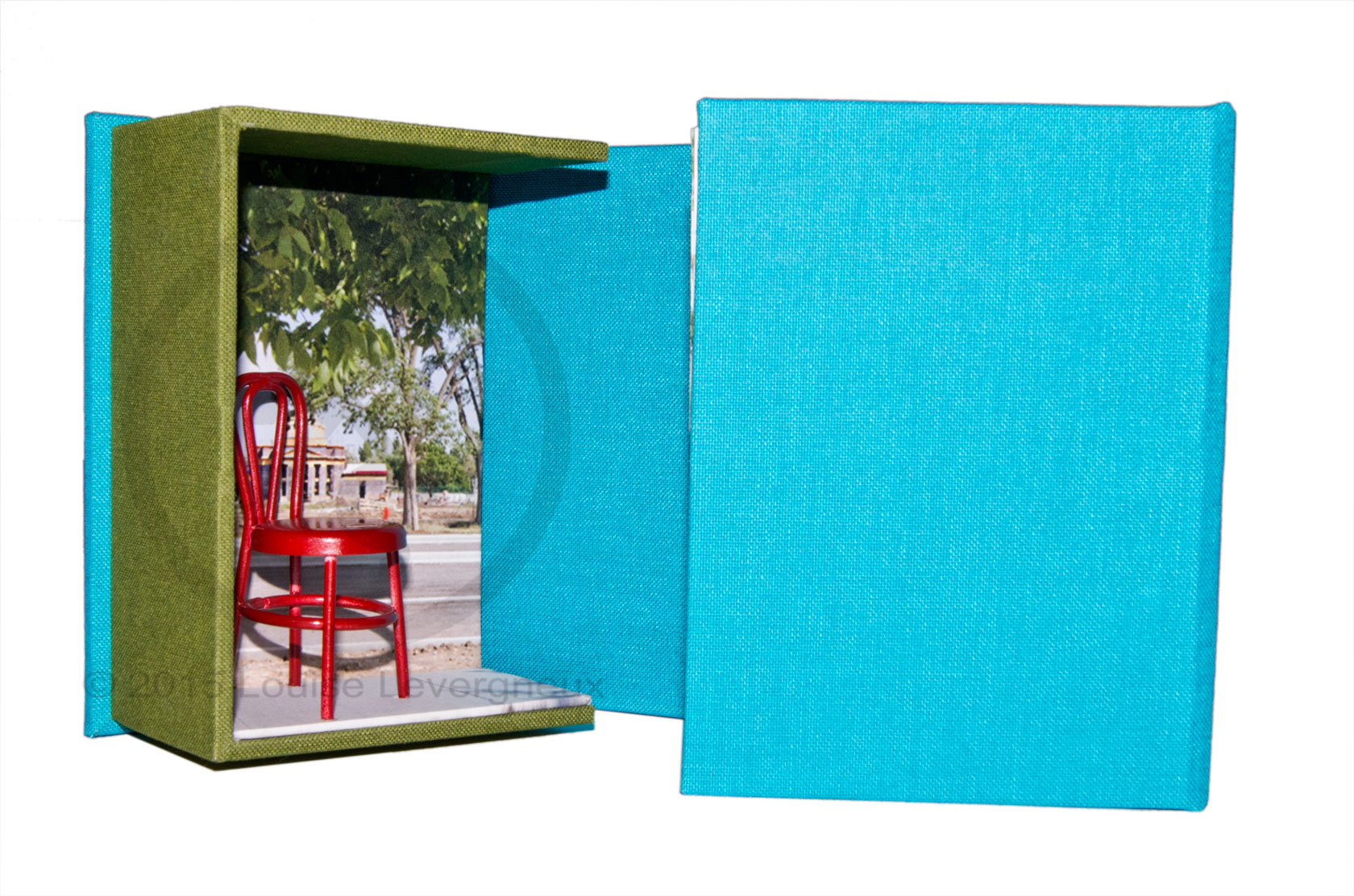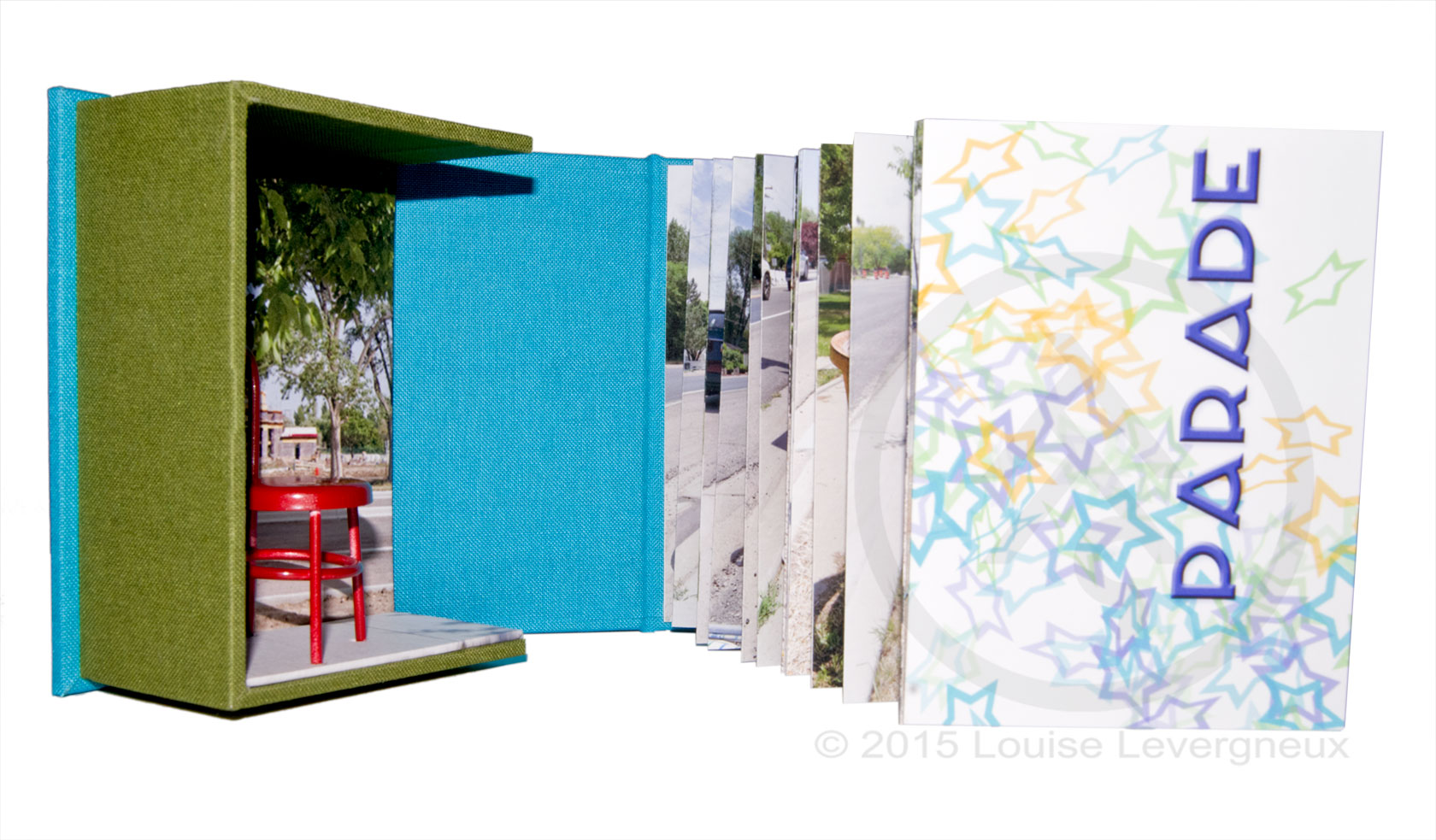 Parade was created after driving through Riverton, a couple of days prior to the 4th of July parade. Most cities in Utah have a tradition of lining the curb with sleeping bags, blankets and thousands of lawn chairs as neighbors begin securing the perfect viewing spot to view the procession. This book presents the strange and intriguing scene of empty chairs waiting for the owner that will be curb side when the parade begins!
inkjet prints on Inkpress paper with an Epson Stylus Photo R3000
concertina book format in a wrap-around case with box tray on left panel
neodymium magnets for closure
miniature metal red chair
edition of 5 copies
signed and numbered
6.125 x 7.5 x .75 inches
$ 168
Parade a été réalisé après avoir conduit à travers la ville de Riverton, deux ou trois jours avant la parade du 4 juillet. Les villes de l'Utah ont la tradition d'aligner à la queue leu-leu sur le trottoir des sacs de couchage, des couvertures et des milliers de chaises de jardin, pour sécuriser une place au premier rang pour regarder le défilé. Ce livre présente cette scène étrange et intrigante de chaises vides attendant le propriétaire qui sera en bordure du trottoir quand la parade commencera!
impressions jet d'encre tirées sur papier Inkpress
avec l'imprimante Epson Stylus Photo R3000
livre style concertina dans un emboîtage contourné avec un plateau sur le côté gauche
des aimants fixe au néodyme pour la fermeture
chaise miniature en métal rouge
édité en 5 exemplaires
signés et numérotés
15,6 cm x 19 cm x 2 cm
168 $
Pour faire l'achat du livre Parade, s'il vous plaît visitez ma BOUTIQUE