© 2012 Louise Levergneux, Guadalupe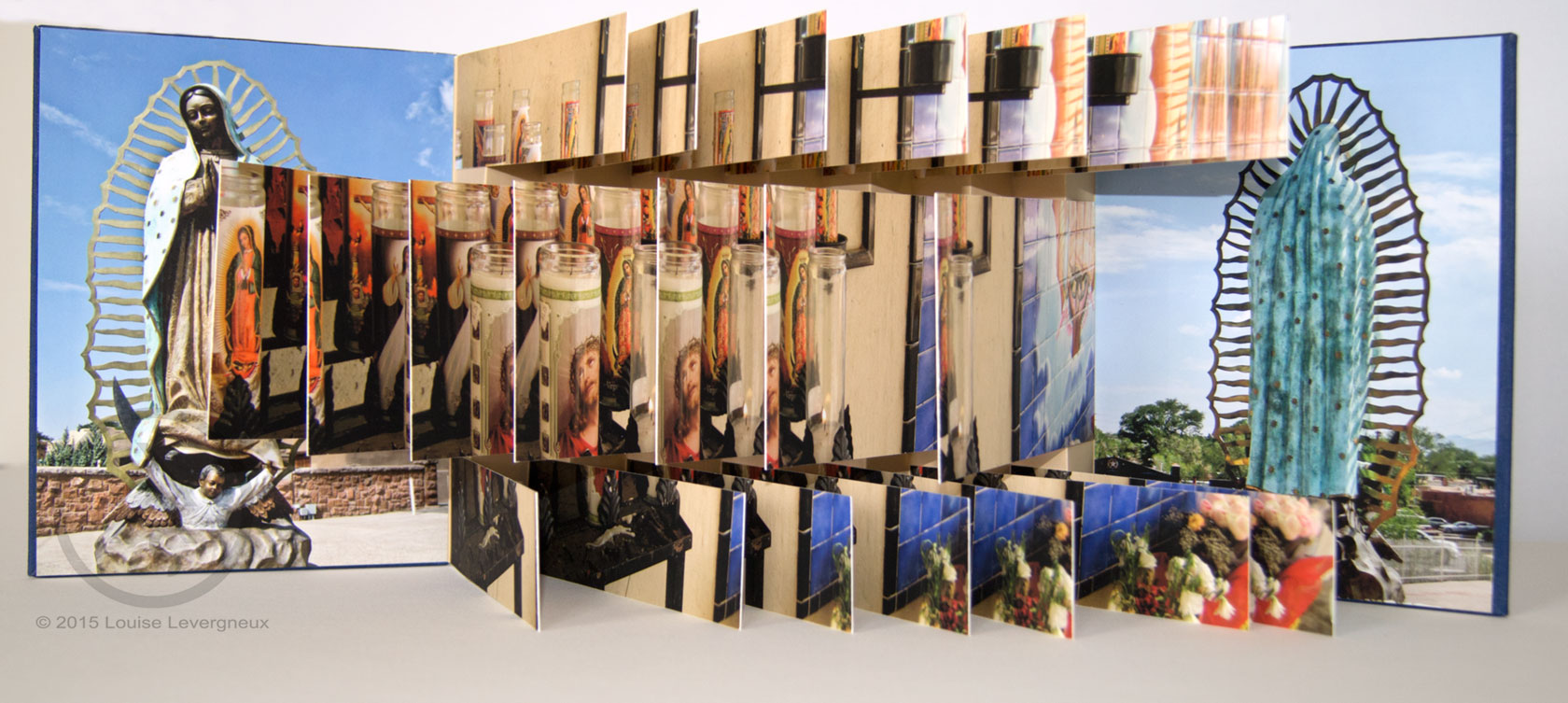 Guadalupe was created after visiting the city of Santa Fe, the artist wanted to create a documentary on the Virgin Mary, the Guadalupe, as she is called in New Mexico, an image that saturates the entire city in different formats, sizes and styles.
Inkjet prints on Entrada rag paper

blue Iris cloth over boards. Inside cover and spine: Inkpress Matte paper

edition of 3 copies

signed and numbered

6.5 x 5.25 x .625 inches (fully open: 22 inches)

SOLD
Guadalupe a été conçu après une visite dans la ville de Santa Fe, l'artiste a voulu créer un documentaire sur la vierge Marie, la Guadalupe, comme elle est appelée au Nouveau-Mexique, une image qui sature la ville entière dans des différents formats, tailles et styles.
Impressions jet d'encre tirées sur papier Entrada

couverture carton passe-partout recouvert de toile à reliure Iris bleue. L'intérieur de la couverture et l'épine : papier mat Inkpress

édité en 3 exemplaires

signés et numérotés

16,5 cm x 13,4 cm x 1,6 cm (ouvert : 55 cm)

VENDU