© 2008 Louise Levergneux, 26NOV2006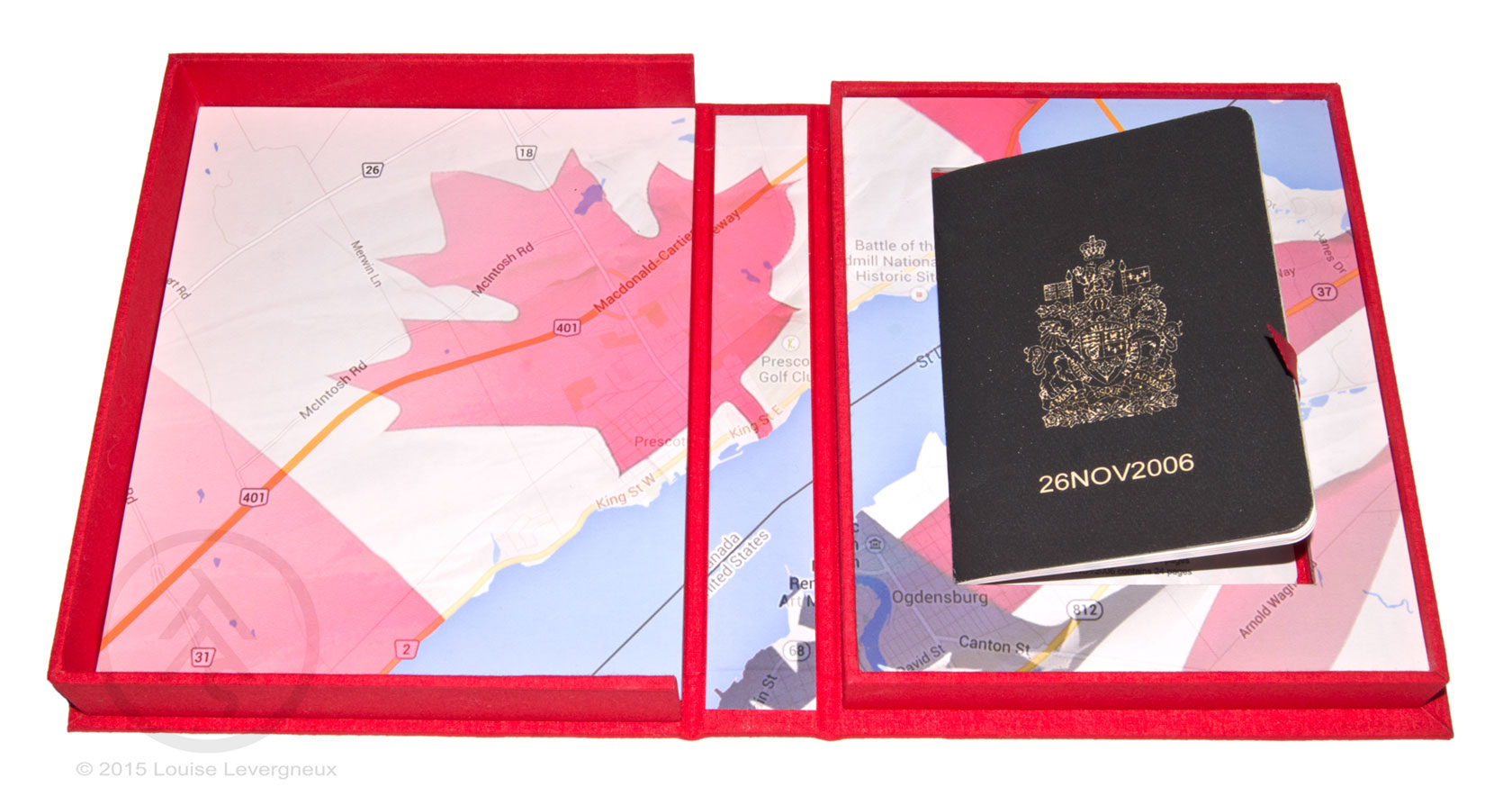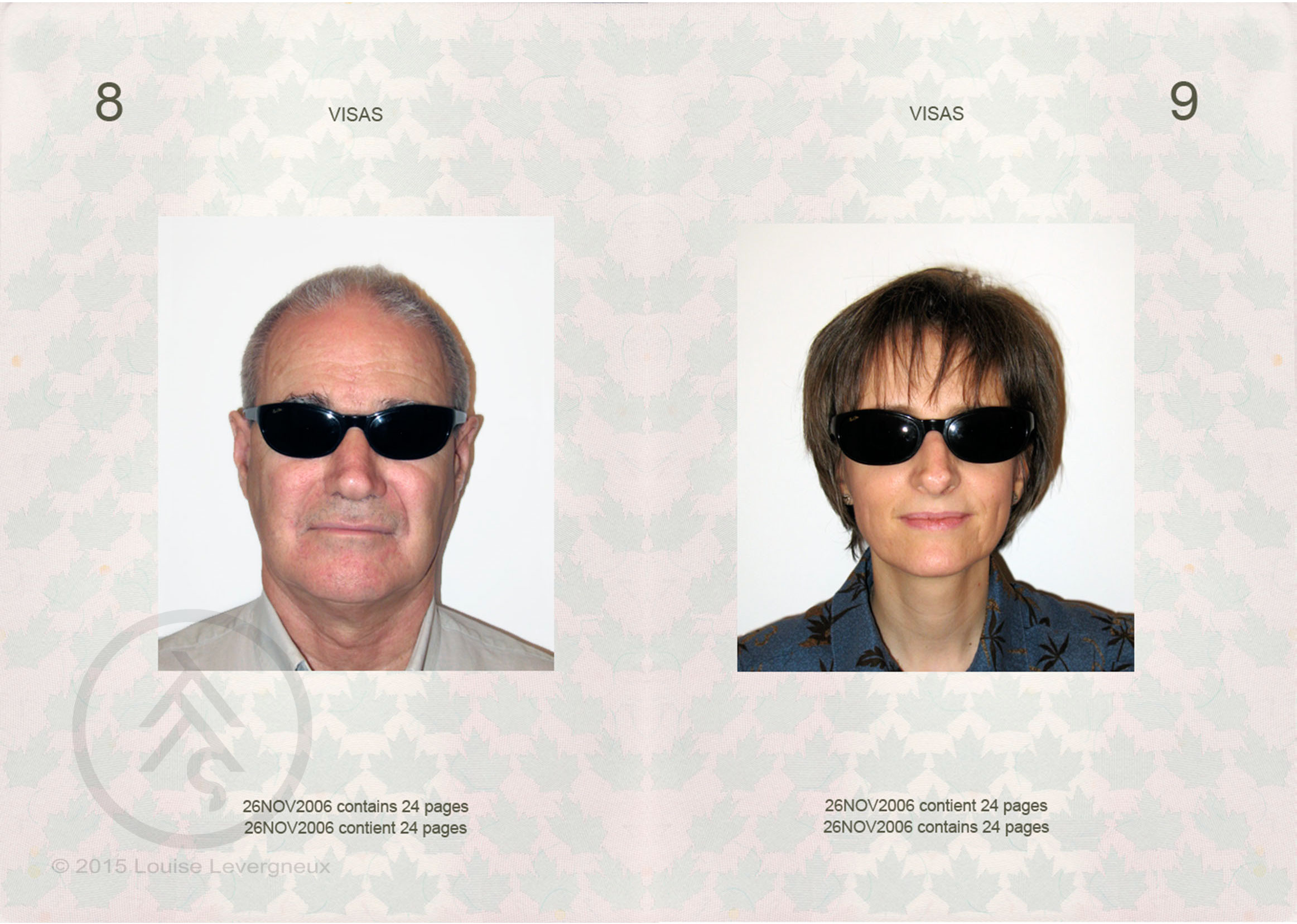 26NOV2006 was a project the artist created in response to being subjected to an interrogation while crossing the border from Canada into the United States.
bound in saddle-stitched style

inkjet printed on Royal Jazz and Aspen papers. The cover has the appearance of a well travelled passport

5 inches x 3.75 inches x 1/4 inche

editions of 18 copies

signed and unnumbered

12 double sheets, paginated

clamshell box covered in red Iris book cloth with inset well

ISBN : 978-0-97382549-7-1

SOLD
26NOV2006 conçu à la suite d'un passage aux douanes américaines.
relié en style de piqûre à cheval

impressions jet d'encre tirées sur papier Royal Jazz et sur papier Aspen. Le livre a l'apparence d'un passeport souvent utilisé

13 cm x 9,5 cm x 1 cm

édité en 18 exemplaires

signés et non numérotés

12 feuilles doubles paginées

coffret recouvert de tissue a reliure Iris avec un encart creux

ISBN : 978-0-97382549-7-1

VENDU